I have been ordering their
Bologna Set P140
for many years now (around 8), but it's only now that I blog about it.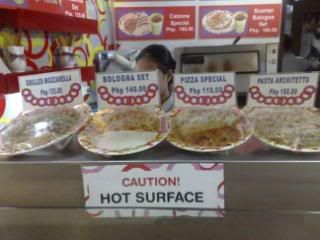 A
Bologna Set
consists of a pasta, piadina of your choice (limited choices only), half grilled mozzarella and iced tea.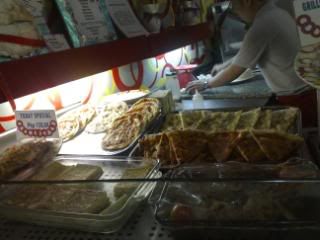 I always choose carbonara for my pasta and either Italian sausage or chicken for my piadina.
Piadina is a thin Italian flatbread, usually made with white flour, lard (or olive oil), salt and water. Filled with a variety of cheeses, cold cuts and vegetables & also of sweet fillings such as nutella and jams (Wikipedia).
Piadina's version makes use of whole wheat flour for a healthier piadina.
It's still as good as ever. Creamy and al dente carbonara with lots of ham, perfectly-grilled mozzarella, with just enough cheese, though much better with anchovies sauce. The only thing that didn't impress me that day was the piadina. I ordered the Piadina con Salsiccia Italiana or piadina with Italian sausage and mozzarella.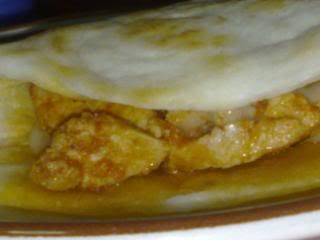 Their piadina that day was slightly dry and their Italian sausage filling needed more sauce and a little more mozzarella cheese (you can never have enough mozzarella).
Still, I enjoyed eating everything and would definitely order the bologna set again. And with the P140 price, I definitely got more than I paid for.
Happy Eating!
PIADINA
Food Choices
Glorietta, Makati City