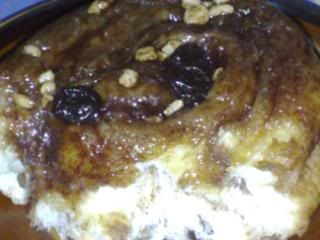 This I would never ever buy myself.
I like the rolls of Cinnabon and Cinnzeo but not of Goldilocks.
I have eaten it before and never liked it.
So when my husband offered me a bite of his microwaved-cinnamon roll, I was close to refusing his offer but changed my mind.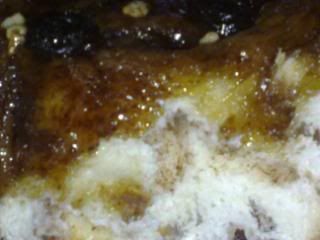 I was surprised with what my tongue came in contact with. Soft and sweet, with just enough raisins and nuts to go around. Actually, I like it more than their ube ensaymada that I traded my extra piece of ensaymada for my husband's last piece of cinnamon roll. He accepted, but later on regretted doing so.
We both agreed on buying more the next day.
Happy Eating!