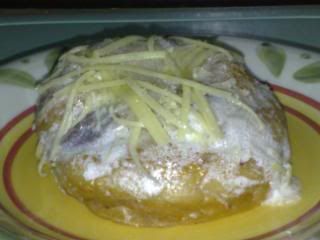 This was introduced to me by my husband 2 days ago.
I never ever microwave my ensaymada or any bread or pastries for that matter, toaster maybe, but not the microwave.
He put the ube ensaymada in the micro at low for less than a minute. And what came out was an ensaymada that was sooo soft, with slightly-crunchy long strips of cheddar cheese, almost-caramelized sugar and melted butter cream.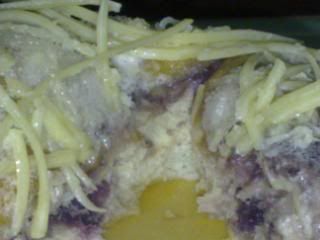 I was just so engrossed with its taste that I didn't care anymore if I can't taste nor see more of the ube in it.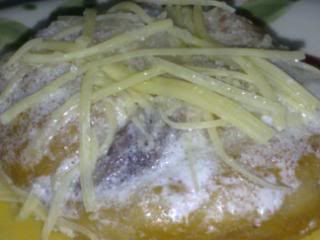 From now on, I wouldn't eat an ensaymada any other way.
Happy Eating!