I have seen the P99 Meal poster for such a long time but it was only last week that I got to try one from the many choices.
I ordered the one with the personal-size pizza, mushroom soup and drink.
I chose the Sausage and Cheese for pizza and 7-up for my drink.
While waiting, I was given Garlic Sticks to munch on.
They were thick and chewable and with good butter and garlic taste.
Next came the Mushroom Soup.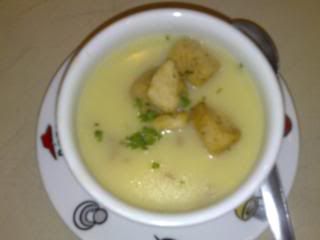 Good mushroom taste with just the right thickness and consistency. The croutons have a good butter/garlic taste that completed the soup experience.
Last came the Sausage and Garlic Pizza.
It was slightly bland and lacked saltiness. I can't continue eating something that tasted like that that I ordered Cheesy Cheddar Dip to add some taste to it. It worked, and I finished the entire pizza with gusto.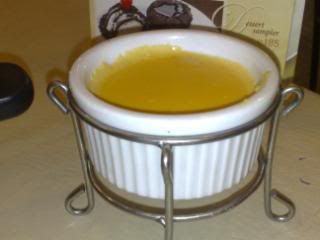 The Cheesy Cheddar Dip was cheesy (?) with a pimiento aftertaste that I like.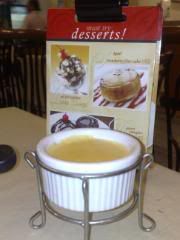 Overall, the meal was worth the P99 that I paid for and I would definitely come back to try the other combinations.
Happy Eating!