Almonds coated with bittersweet chocolate.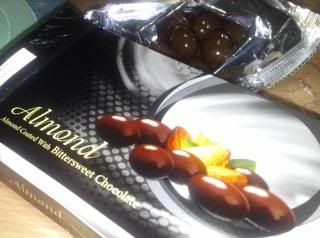 Beryl's chocolate is made from cocoa beans from Ghana, a country known for its high-quality cocoa.
They were indeed rich, smooth and delicious.
Somewhat similar to Goya's Chocolates and Ricoa Flat Tops just better.
They also didn't taste like any other bittersweet chocolate I've had. There were no bitter taste in them, even just a teeny bit.
Happy Eating!