Layers of chocolate cake, chocolate fudge and caramel for P60.00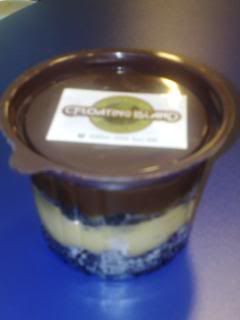 The fudge tasted like Polly's Chocolate Cake Icing (made with condensed milk), the chocolate cake was moist while the caramel was a paler and less sweet version of a yema.
Overall, a good cake to eat while waiting at the doctor's office.
Happy Eating!
FLOATING ISLAND
Makati Medical Center,
Makati City