After lunch at Sumosam and an hour or so of shopping, we left Powerplant to go to another mall, for what else, but to shop some more.
But we immediately got tired of walking and wanted to just have a snack and rest for a while.
We all wanted to have some sandwiches/wraps and coffee or tea and cakes at Starbucks, but there were no seats available. As we were very tired and can no longer go to another branch of Starbucks a 15-minute ride away, my mother just went inside
C2 Classic Cuisine
for a snack of pancit malabon and the like, but what started out as a snack, ended into a full-blown dinner.
I didn't like the merienda (snack) offering of C2, that I ordered Inasal Rice, Tortang Alimasag, Seafood Inasal and Buko Pandan Shake instead.
They ran out of bangus belly that they replaced it with tilapia in my
Seafood Inasal
. The dish was rich and delicious.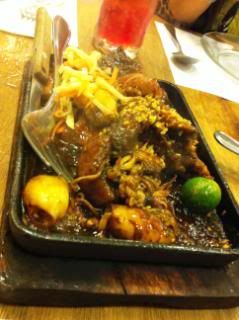 The
Inasal Rice
was also good but was very rich, that pairing it with a rich viand, like seafood inasal, was too much. A buffer of white rice is a must.
The
Tortang Alimasag
weren't good at all. They were crispy on the edges and hard and rubbery on the rest.
My niece was disappointed as well.. She also ordered one thinking that she could definitely finish an order of 3 crab patties, but after just a couple of bites she stopped eating the alimasag and ordered another dish.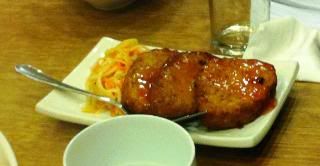 They all loved the
Sinigang na Tyan ng Bangus
,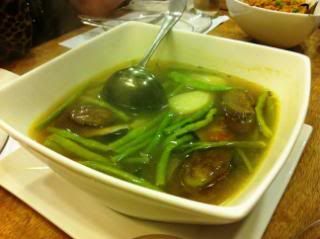 and my sister liked her
Ginataang Halo-Halo
, which I didn't like that much as it doesn't have that much ingredients like bilo-bilo. And the taro taste and color was overpowering. It was like a melted ube ice cream with sweetened bananas and sweet potato.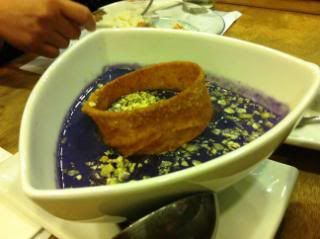 My sister's boyfriend ordered the
Champorado
, which he had a hard time finishing, as an order is good for 2-3 people. My sister said that it was better with powdered milk than the milk they offered.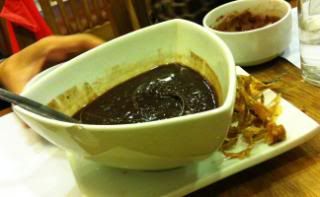 My sister's boyfriend, a certified durian lover, also ordered and liked their
Durian Brulee
.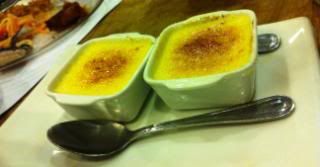 The
Buko Pandan Shake
tasted good but was just overly blitzed. It was not anymore a shake but a juice.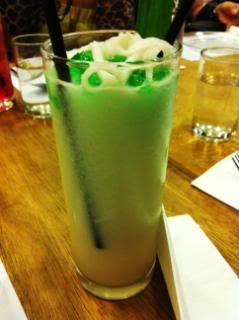 While the
Sago't Gulaman
was just okay. It seemed to have an added ingredient/flavor than the usual, but we can't pinpoint what.
After all that we ate, we still made room for the
Sweet Surrender
of the Sweet Life of Ange that my sister bought at the Bakers' Dozen at the Powerplant Mall. It has now melted (the ice cream part), but was still good.
Happy Eating!
C2 CLASSIC CUISINE
Ground Level, Robinsons Place Manila