My sister gifted my mother with a stay in a Premiere Suite at A.Venue Hotel Suites in Makati. And since it's a room for four, we went with her. It's my mother's birthday too by the way.
A premiere suite has two rooms, two baths, separate living and dining room areas and a kitchenette.
My sister booked thru booking.com, and she got the suite at a cheaper price than if you book directly. It also comes with a buffet breakfast for four, wi-fi internet and free parking.
*** most photos were from booking.com as my pictures didn't turn out well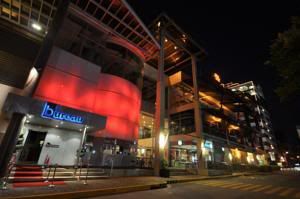 -
hotel facade
- hotel lobby
- elevator area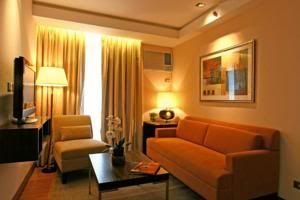 - living room
- in our room, the kitchenette was on a separate corner and not beside the dining room, and there's an island separating it from the living area
- our room, with just a glimpse of the dining table, and the 2 rooms and one of the baths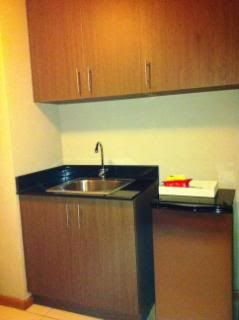 - the kitchenette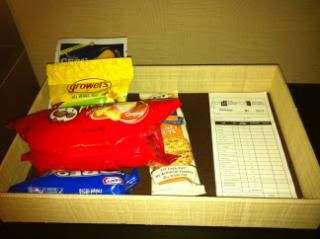 - complimentary bottled water, tea and coffee making facilities and some snacks from the bar
- the rooms
- the bathroom inside the master bedroom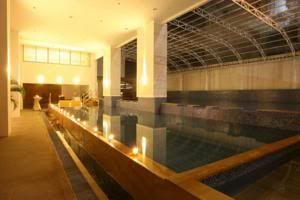 - pool area
- gym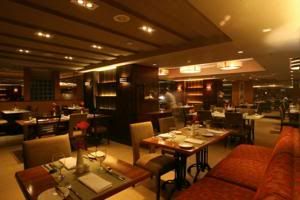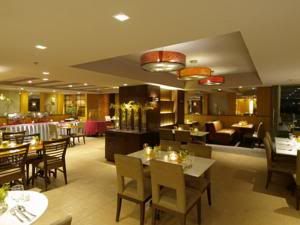 - azzurro bistro and bar
The buffet breakfast wasn't as extensive as from five star hotels, but the taste was more than satisfactory.
Overall, the room was nice, clean, and has almost everything you'll need for a short stay. Great for staycations. The hotel was also near Glorietta and Powerplant Mall. A plus for those who loves shopping.
Our first night we decided to just stay in and have food delivered. We ordered dinner from Mc Donald's. I ordered a lot for myself. I had spaghetti, chicken with rice, chicken nuggets, cheeseburger, large fries and drinks and a double fudge caramel sundae for dessert. Whew!
But I always have room for
Garrett Popcorn Chicago Mix.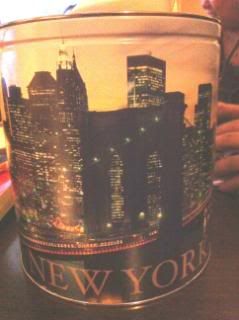 I asked my sister to buy me one in a New York Skyline Tin Can.
I like the CheeseCorn more than the CaramelCrisp, but together they were fabulous, that I finished them all in one sitiing :-)
And for midnight snack we had -
Cheesecake Etc New York Cheesecake with Blueberry Toppings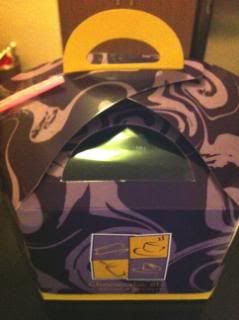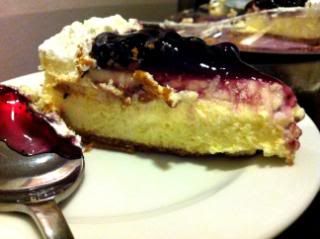 - this is pure cream cheese, no extenders of sorts.
The cheesecake was very rich - thick but smooth, with just the right level of sweetness. Even the toppings were not that sweet.
Happy Eating!
A.VENUE HOTEL SUITES
7829 Makati Avenue, Makati City
Tel No: (632) 403-0888
Fax No: (632) 403-0854
Email Add: reservations@antelsuites.com