My younger sister was in town with her boyfriend, and that automatically means a mini-reunion of sorts for us. Aside from every Sunday is a family day in our family.
After checking out of the hotel, we went to Powerplant Mall for lunch.
My mother wanted Korean, but the rest wanted Japanese. She was outnumbered, so we ended at Sumosam.
My elder sister said that she watched an episode of KrisTV with Marvin Agustin as guest, and that Kris said that the
Green Iced Tea
of Sumosam was good. So half of us tried it. I tried it as well as it was made with green tea and I love green tea.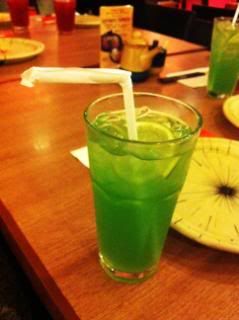 But it tasted more like calamansi juice than green tea. It's okay though, more Vitamin C.
Since we just came from a heavy hotel breakfast, we didn't order that much. We just had two of each dish.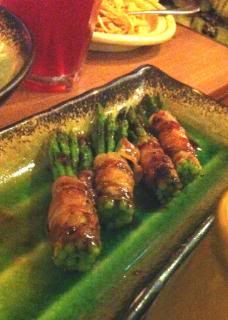 Both the
Beef and Bacon Asparagus
were good. Loved the smoky taste of the dish. But my brother-in-law was praising the Beef Asparagus more.
The
Mt Fuji Steak
, which was cooked medium well, was very chewy and not melt-in-your mouth tender, but we love the gravy sauce and the fries at the bottom.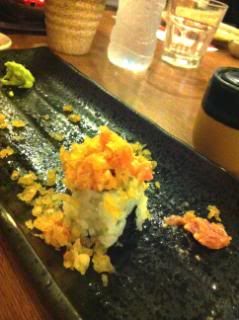 crunchy tuna roll
- one of my Sumosam staples
While the rest of our orders were just average.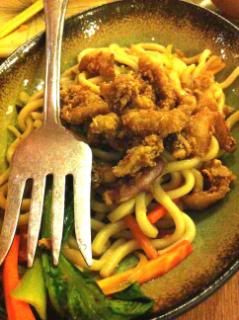 fried calamari udon
seafood yakisoba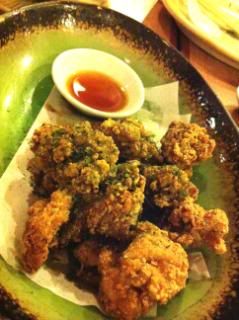 green chicken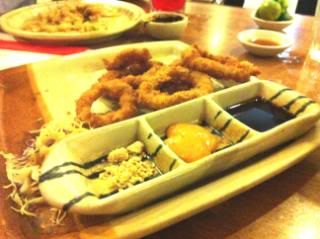 ika fry
japanese fried rice
Happy Eating!
SUMOSAM
2nd Level, Powerplant Mall
Makati