The first time I tried them at Market Market, I was very impressed, that I can't stop thinking about their S'mores and the chunks of chocolate in it.
So I was very happy when I spotted them again at Trinoma after my autograph signing session with Kim Hyun Joong.
I bought 4 pieces of the
S'mores Cookies
and 4 pieces of the
Dark Chocolate Cookies
. Both their best sellers. Their number 1 and 2 top sellers.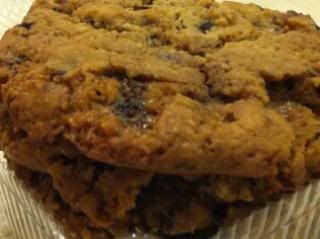 -s'mores cookies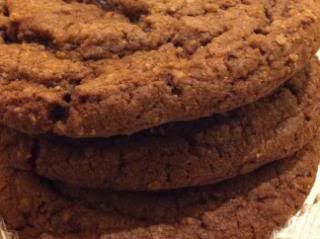 - dark chocolate cookies
When I went home I was excited to eat the S'mores but noticed a change in everything. Although the chunks of chocolate were still present, the taste and the chewiness were slightly altered unfavorably, that I just ate the chocolate chunks and discard the rest. Same with the Dark Chocolate. It wasn't chewy, nor moist, but just plain hard and crumbly. The dark chocolate taste wasn't prominent too. Too bad as I was impressed with our first meeting. I don't know if there's just no consistency in their products or if they change their recipes. Whatever it is, I just hope that they'll bring back the old cookies that I love.
Happy Eating!
BREAD MONSTER
Ground Level, Trinoma Mall
Quezon City
3/F Market! Market!, Fort Bonifacio Global City
Taguig City, Metro Manila