Since my massage appointment with Shui Hilot Spa didn't push thru (always their fault), I booked another massage, but now with Qi Wellness, also in Makati.
The moment you enter you'll immediately feel and see the difference. Qi's interior was classy and warm, while Shui was dark and almost rundown (now that is, they really need a makeover). And even before you approach the reception, Qi's host already knows your name. All those times that I made an appointment at Shui, their usual greeting to me was, do you have an appointment, instead of good afternoon ms _ , you have an appointment for today at 1PM. Anna will be your attendant. You'll start your treatment with a foot reflexology and end it with a 60minute massage of either shiatsu, Swedish or mix, like at Qi's.
After checking-in at the reception, I was then escorted to the reflexology room and was given a hot lemongrass drink (my choice). The foot reflexology was good that it made me doze off for a little while. After the foot reflex, I was then transferred to the massage room. I chose the mix massage. Shiatsu is a dry massage, and was mostly stretching, Swedish uses oil, and was mostly kneading. I love how relaxing the mix massage was and also the tender but oftentimes hard hands of the masseuse. After the massage I was given another hot lemongrass drink (my choice again) and a hot towel that I used on my back and shoulders.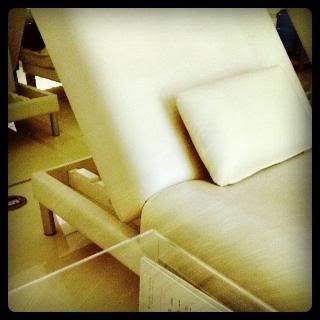 -reflex room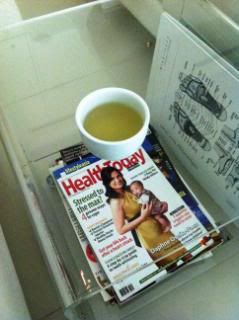 - hot lemongrass drink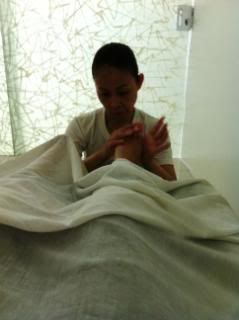 - foot reflex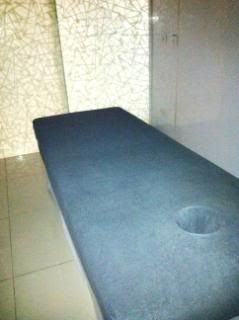 - massage room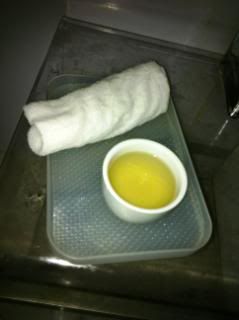 - hot towel and lemongrass drink
It was a nice first experience at Qi. I even told them I'll be back soon, as in any day now :-)
I only have one problem, their magazines are old, they should invest on newer ones. Although you'll never really read that much, but still.
Qi Wellness Massage + Reflexology
Picasso Boutique Serviced Residences
119 L.P. Leviste St, Salcedo Village
Makati City