I met up with a friend to watch what to expect. But since it was already lunch time, we decided to have lunch first.
We both wanted to try
Bulgogi Brothers
, so deciding on where to eat was a breeze. But deciding on what to order took a long time.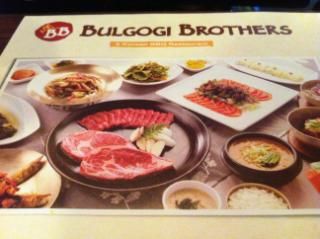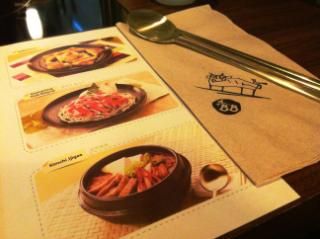 As I just ate at
Maru
a few days back, I still remembered how full of "litid" (ligament) their prime rib was, that ordering another prime rib, now at bulgogi, made me think more than twice. Added to that, that two servers told us that it does have a lot of fat. We then focused on the Seoul-style bulgogi, only to be told that it's not barbecued but a broth style bulgogi.
Another server came to us a few minutes after, telling us that the prime beef shortribs are not full of fat, but are lean. A complete opposite of what the two other servers told us.
We decided to trust that server and ordered the
Prime Beef Shortribs
.
As soon as you are seated, you will be served a mini platter of complimentary corn, quail eggs and sweet potato, and one pot each person of their tea of the day. That saturday it was corn tea.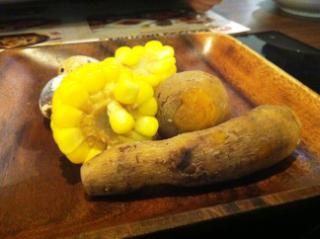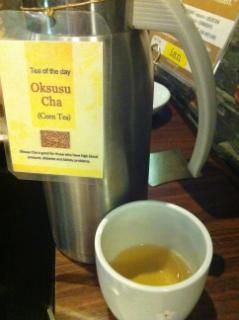 Our beef order came in shortly. It's served with 4 side dishes (kimchi, eggplant, pickled veggies and spinach salad). We both liked the pickled veggies among the sides. Thinly-sliced potatoes and onions were grilled by the server with the beef. Even if she was grilling on our table there was not much smoke from the grill. It was as if she's not grilling at all. They definitely have good ventilation, which was a far cry from pepper lunch (we ate there after).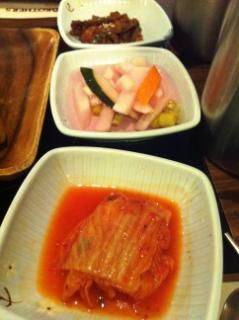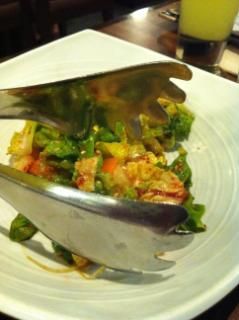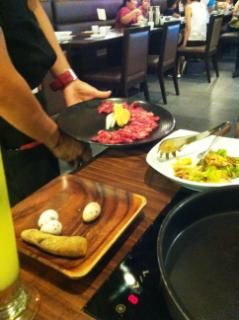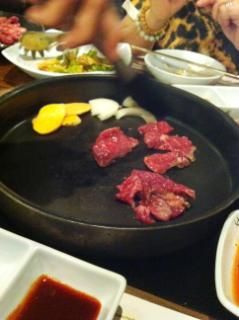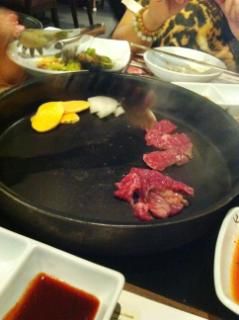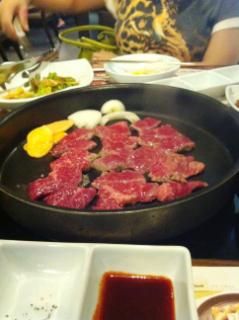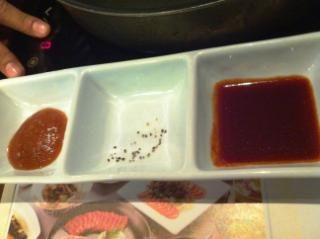 The beef tasted good, the rice too was good. As we were both meat-eaters, an order that was good for 2-3 people, was not enough for us, that we ordered
Dubu Steak
.
The steak took more than 10 minutes to come. It has glass noodles and beef on top. The steak too tasted good. Not salty nor too sweet, but just right.
For our drinks we both had
Citrus Mint
. Not as citrusy as we would have liked but was still good.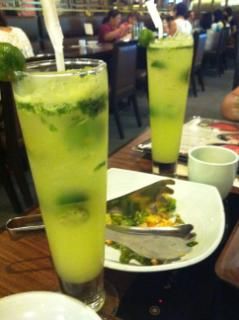 Happy Eating!