After my check-up, I had a late lunch at
Italiannis
.
I wanted truffle fries, fettuccine tartufo and green mango shake or the lymonata, dalandan calamansi juice. But upon knowing that only the mayonnaise was infuse with truffle and not the fries, I changed my mind.
I instead had the 3-course Lunch Special.
For starters there were two choices, meatballs soup or the milano salad. I chose the salad. I were told that it was just a side salad portion. But when it was served, it was more than enough for one, that I wasn't able to finish it all. The dressing was tangy/vinegary, the lettuce were crisp and fresh and the salami was as it should taste, salty.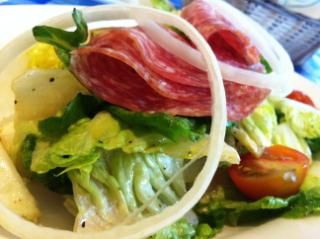 For my main, the choices were fish, chicken and pork. I chose the pollo pesto with ham and mozzarella.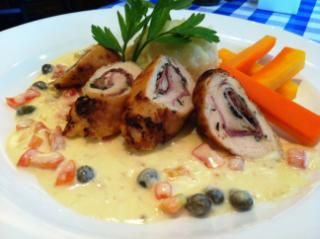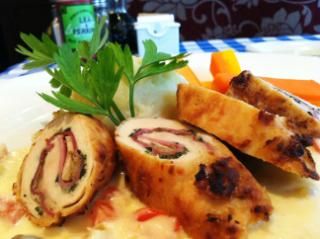 It was served with mashed potatoes and buttered vegetables.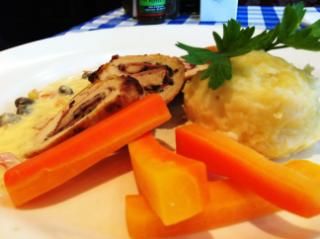 I like the sauce of the dish. It can very well be a pasta sauce. The mashed potatoes were chunky but has a creamy taste. I didn't see any trace of the mozzarella in the chicken. So maybe the mozzarella was in the sauce. I didn't ask.
For dessert, choices were the kalamansi sorbet or the buko lychee. I chose kalamansi, but it was not available that day. I was sad as I like kalamansi, green mango and lemonade, that I have them almost every day.
The buko lychee was mostly lychee and was slimy and sweet.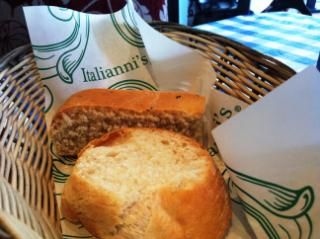 *complimentary bread with olive oil-balsamic dip
Happy Eating!