We went out for a mini birthday celebration for my nephew. We already celebrated it at home, but we needed an extension, rather a reason to eat and shop.
Since there were not much restaurants in Trinoma, and there were a lot of people that Sunday afternoon, we just settled at
Contis
.
We waited for almost 30 minutes for a table.
We ordered the following:
Baked Salmon
- served with paella rice
This was a rich dish. The salmon was topped with a creamy cheese crust, that was very salty.
Parmesan Crusted Fish Fillet
- served with almond pilaf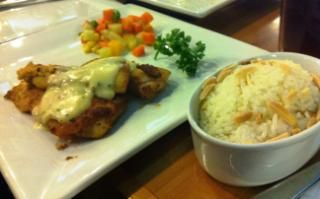 This was good.
Seafood au Gratin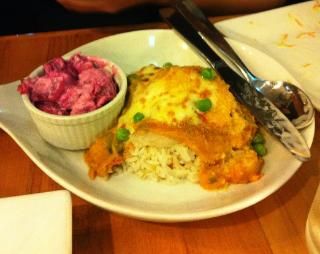 - not enough seafood and sauce
Molo Soup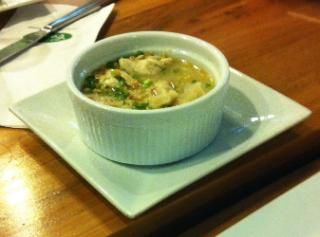 - salty, but was okay
Mango Royale Salad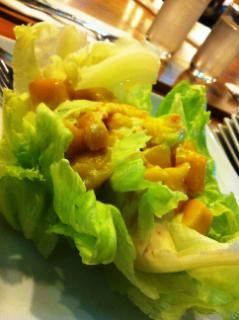 - the lettuce were crisp, the mangoes were soury-sweet, and there were an overload of dressing
Sinigang na Salmon sa Miso (
forgot to take a photo)
- good according to my brother-in-law
Roast Beef
- also good according to my brother
Iced Tea
Lemonade
- too sweet
Green Mango Shake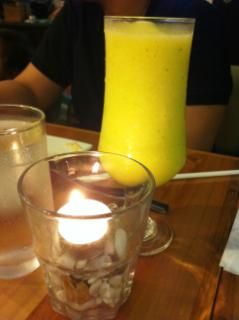 - not that sour, almost bland
Turtle Pie
- chocolate and cream overload
Mango Bravo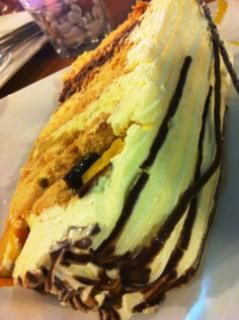 - liked the chocolate and cashew part. The rest, especially the meringue I can do without. It almost tasted old and it was also cream overload.
Happy Eating!