After our late dinner of pizza at Italiannis, and a few hours of videoke, it was now time for a midnight snack.
Since it was past midnight, our restaurant choices had dwindled. Aside from the open 24-hour choices like Chowking and Yellow Cab, there were Starbucks and Coffee Bean and Tea Leaf. But since I've tried almost everything in Starbucks, I chose to have our late snack in CBTL (coffee bean and tea leaf) instead.
I ordered the
Eggs Benedict
while my friend had the
Caramel Cream Tea Latte
.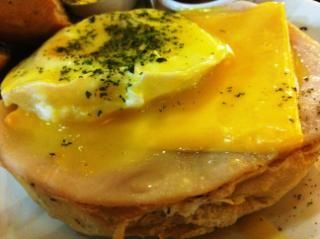 * an order comes with coffee or tea - I chose the Japanese Cherry Tea
I didn't like my eggs benedict that much, as the bechamel sauce was not only miniscule but was also very thick that it sticks like glue. The muffin too was very chewy (makunat). In the end I just ate the ham and egg and left the muffin untouched.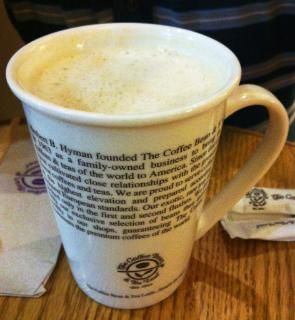 My friend also didn't like his drink. He said it tasted like a wood coffee stirrer.
Happy Eating!