I have tried many of their food items, but not their pizza and pasta. So I was always curious as to how they tasted.
After Bulgogi Brothers and Pepper Lunch, I needed something to bring home for dinner. First on my list was the salmon pasta of Cibo. I was just hesitant on buying an order and not liking it, that I did not only think twice on buying. But I told myself, I wouldn't know how good or bad it is unless I try. So I went inside and order a personal size
Farfalle alla Norvegese
( pasta with smoked salmon, cream and capers) and Pattate Fritti to go.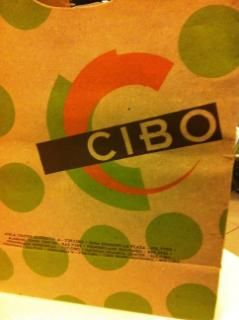 I was very excited to try them at home.
When I opened the pasta box, my first impression was that it was very dry. I then thought that maybe it just looked dry but wasn't. But it was really a very dry pasta. When I tasted it, it wasn't only dry but also bland. It lacked sauce and taste. And the salmon was too few for the pasta. It looked like a garnish than part of the pasta. I thought that adding Parmesan cheese (I have a stock at home) would help, but it didn't. In the end I just threw it out as it was a waste of calories. It was as if I was just eating plain farfalle pasta.
The
Pattate Fritti
or potato chips that comes with their homemade mayo dip were good. It just always cloy me every time I have more than 3 chips. I don't know why.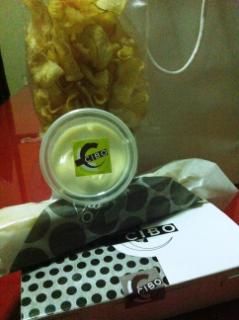 Happy Eating!