Baker's Passion is a new bakeshop/restaurant at the Midtown Wing of Robinsons Place Manila.
Some of their breads are similar to Breadtalk's. And apart from the bakery at front, they also have a dine-in section where they serve pastas, pizzas, paninis, soups and rice meals, that I would want to try someday soon.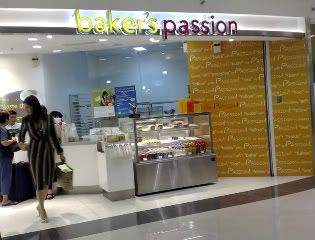 Just to try it out I bought
Breakfast at Tiffany's P39
,
Paris Hilton, Miss Sandy Choco P10, The Puff P13 and the Golden Egg Roll P59.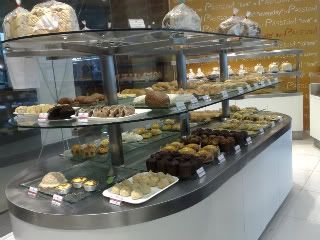 The Breakfast at Tiffany's is a pudding-like bread with chocolate chips, raisins and banana essence.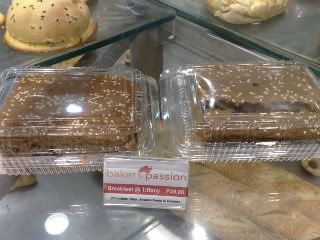 It is similar to a certain bread sold at corner bakeries in taste. And also is not your usual wet pudding but somewhat of a drier, dense version.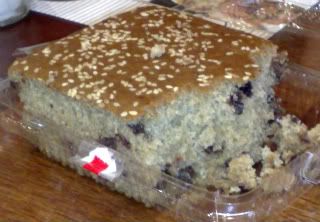 Paris Hilton is an ensaymada-like loaf in texture and taste, with cheese and chocolate.
It was soft, cheesy and fluffy.
The Puff is a miniature plain cream puff. The custard was good. The puff though better than Conti's was still not as soft and creamy as Tinapayan's version.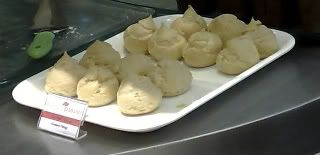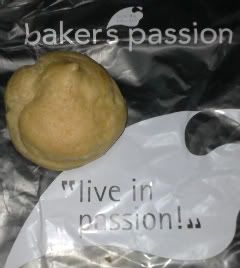 Miss Sandy Choco is a mini chocolate sponge cake with chocolate custard filling.
The custard and the sponge cake were both good. I also love that it has a very light taste.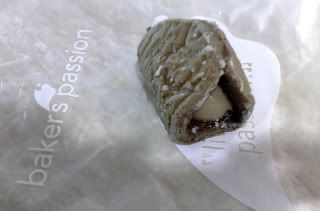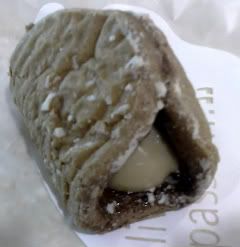 The Golden Egg Roll kinda grows on you. I like it at first bite, then not on the second and third, then love it from the fourth onwards.
It is made up of white bread with barbecued floss, rolled on a thin layer of omelette, then stuffed with pork floss on both ends.
I love that it tasted sweet and creamy. I would love to have it again.
Of all that I have purchased and tried from Baker's, 2 products stood out from the rest, the Golden Egg Roll and the Miss Sandy Choco. Those 2 I would definitely purchase again.
Happy Eating!
BAKER'S PASSION
L2 Tastebuds, Robinsons Place Mall
Manila