I have always wanted to eat at Cafe Ysabel, but it's too far from where I live + I'm afraid of commuting there alone, that route is very scary.
So when I saw the different Sans Rivals of Cafe Ysabel being sold at the SM supermarket, I immediately bought one
Choco Sans Rival P93
to try.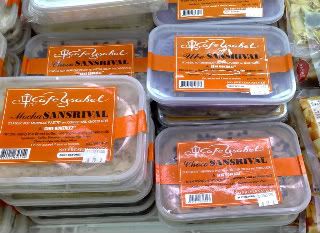 Back at home, I took it out of its container and scrutinized its every layer before taking a bite.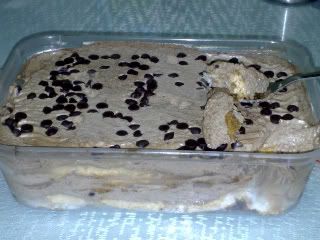 It is made up of layers of cashew nut meringue, chocolate butter cream and chocolate chips.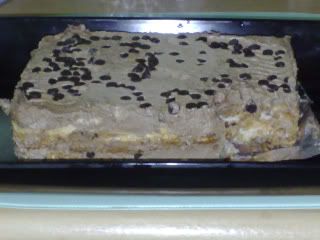 Though I'm not that fond of sans rival, I like Cafe Ysabel's version. It has 2 of what I like in a dessert, nuts and chocolate. The butter cream was also not nauseatingly rich, it was very light. As a matter of fact, I finished the entire container in just one sitting and still didn't feel full.
Happy Eating!