I came across this bread shop on my way to the NBI Building in Carriedo. The variety of breads they offered caught my eyes.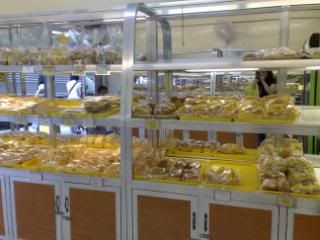 They have monggo & green tea pandesal, blueberry bread, pineapple pound cake, raisin cream roll, pork floss bread, monggo bread, ube bread, moon cakes, etc.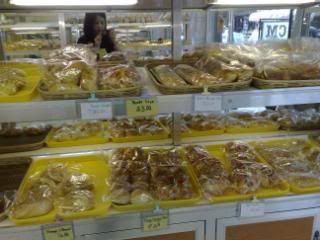 The shop is a cross between Bread Talk and Salazar Bakery, a Singaporean and a Chinese bakeshop.
They have 3 branches, all of which are in Sta. Cruz, Manila.
I brought 3 kinds of bread, all of which are their best sellers. The
Blueberry Bread P25
,
Pineapple Pound Cake P25 (sml)
and the
Raisin Cream Roll P35
.
The blueberry bread though long, tasted like it was cooked in an old oil. It was very oily too and with just a thin layer of blueberry jam.
The pineapple pound cake was just okay. It would have been better with more pineapple in it and not just on the bottom.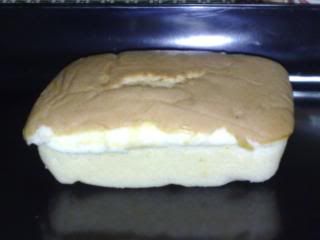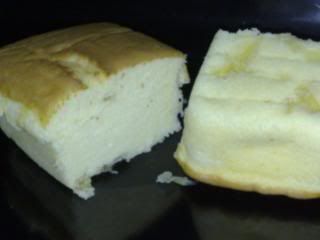 The raisin cream roll was the best among the 3 breads. The roll though soft was thick and heavy.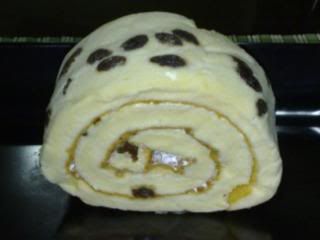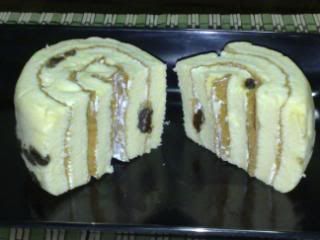 Would I come back to try their other breads, I don't think so.
Happy Eating!

BREAD HOUSE
BRANCHES AT:
961 Ongpin St. Sta. Cruz, Manila
511 Bustos St. Sta. Cruz, Manila
687-B Rizal Ave., Sta. Cruz, Manila