Since bread pudding is one of my favorite food, it is but right that I'll try almost every where that sells it, and one of them is the Street Corner Bakery of SM Supermarket.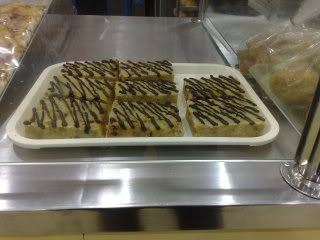 They sell their
Bread Pudding at P15.75
a piece.
Theirs are as dense and good as Myron's Bread Pudding, but is less sweet and without the works ( a scoop of ice cream and butterscotch toffee sauce). It's as basic as a bread pudding can be, just drizzled with chocolate =)
Happy Eating!