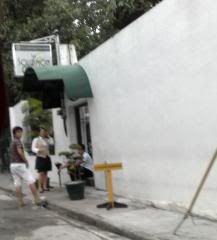 They said that the third time's the charm and they were right.
It was my third time at Solomon's Guest House but only my first time to eat. The two times I went there, they were closed. One for the semester and the other time, I went past their operating hours. Fortunately, I was already briefed by their OM on what's good to order on one of those 2 occasions. He recommended the Jambalaya, Chicken Quesadilla, Nachos with 3-Layer Dip, Beef Pastel and the Chicken Ala Kiev.
Since I have tried most of the dishes he recommended but on other restaurants, I settled for the
Beef Pastel P95
, which I think is something new.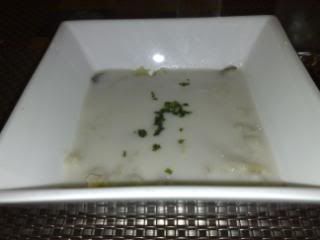 The pastel, consisted of the beef and the gravy cream sauce were entirely covered in mashed potatoes.
The beef was flavorful and tender, so tender that it melted in my mouth. The mashed potatoes were soft and creamy and the gravy cream sauce was well-seasoned.
Overall, the staff of the resto were friendly and accommodating, the place was clean, the service was fast and the dish was very good, light-tasting but was very filling.
I would definitely come back to try their Chicken Quesadilla, Tandoori Chicken and Banana Turon Ala Mode.
Happy Eating!
SOLOMON'S GUEST HOUSE
1025 C. Ayala Cor. Arellano,
Malate, Manila
Tel No: 536-6416