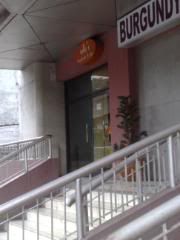 I like their donuts, they are airy and light and they have a variety of flavors, a lot of which I like.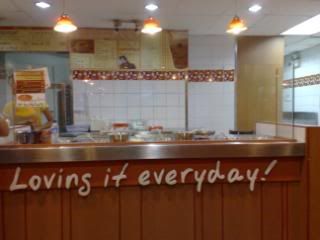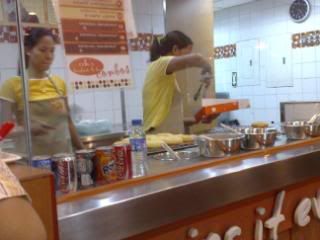 So, just a few days after my first visit I went back to try their
Mini-Cocktails P165/15pcs
and the
Dark Belgian Chocolate P38/pc
.
The mini-cocktails are recommended if you want to try almost all of their donut flavors. It consisted of 15 pieces of miniature donuts of your flavors of choice, except the premium flavors and the double chocolate.
In my case I chose all of my faves + some new flavors like peanut butter, choco sprinkles and the cinnamon crunch. They're good but I still favored my faves, especially the cheese flavor which was extremely good this time. I should have purchased 15 pieces of it instead of just two.
The dark belgian chocolate is from their premium donuts selection. It is a round donut with the hole filled with dark belgian chocolate, then drizzled again with belgian chocolate and topped with almond slivers.
I was disappointed with this donut flavor. I was expecting something that was frosted in dark chocolate and not just filled in the center with it. Plus the dark chocolate was very light-tasting and not as strong as with the usual dark chocolate.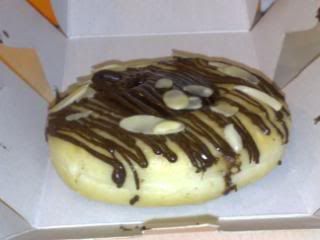 Happy Eating!