Aside from the usual Garlic Cream Pasta, Ravioli, Spaghetti and Lasagna that I love, Kung Pao Chicken Pasta is also in my list of faves.
I have ordered Kung Pao Chicken from a lot of restos already and there are 3 (three) that stood out, and they're from different price range.
If I'm trying to save I'll have the
Kung Pao Chicken Pasta P69/79 (set) of KFC
.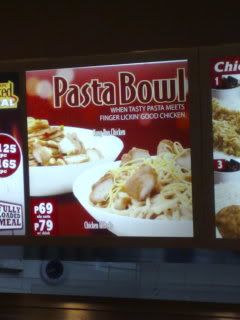 It's one of their new offering together with the Chicken Alfredo.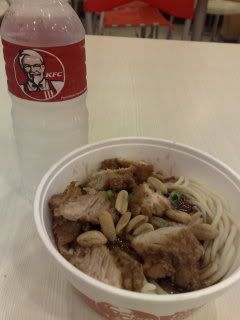 It's topped with their Original Recipe Chicken.
It's spicy and nutty (duh). Although the sauce used reminded me of a Lee Kum Kee sauce it still is good. Anyway anything with their chicken on it is good.
When I'm feeling a little bit extravagant I'll have the
Charlie Chan Chicken Pasta P195 of Yellow Cab
.
It resembled a kung pao chicken in taste & appearance, so I assumed that it's just their own version of it.
The chicken in the pasta has somewhat of a grilled taste to it and the mushrooms added another layer of flavor to an already delicious dish. As expected it is also spicy.
And if I have a lot of money to spare, I'll have the
Kung Pao Spaghetti with Chicken P385/255 (Half) of CPK
.
It has garlic, green onions, peanuts, hot red chillies in classic kung pao sauce. It's the spiciest and also the simplest in taste among the 3 Kung Paos.
Happy Eating!