It was the second day of the weekend sale at the Powerplant Mall, and since it was not advisable to shop on an empty stomach, I stopped for a snack/dessert at Piazza Pazzo.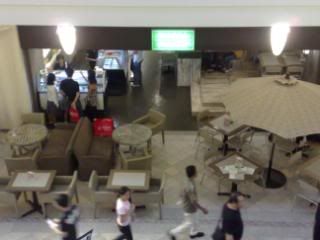 The dessert lover in me ordered the
Biscotto Gelato P90/sml
and a small
Dolci Pizza of Dark and White Chocolate P150
. Both are considered their best sellers.
The Biscotto is made of Italian cookie meringue. And even if it has chocolate chunks in it, I wasn't that into it. It felt like I was just eating frozen sugar, then I remembered that that's what meringues are made of, just not frozen =)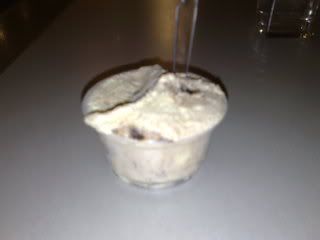 The Dolci Pizza of Dark and White Chocolate with melted marshmallows, green and red syrup was really, really good. It was so good that I bought another one to take home and am planning to go back this week to buy another. It is very addicting.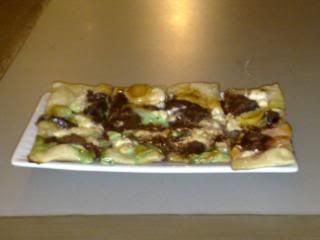 The crust was thin and sweet and the choice of ingredients complemented each other.

They also have Strawberry Cheesecake and Banana Nutella Dolci Pizza, but I don't think I'll be able to stop myself from ordering the Dark Chocolate again.
Happy Eating!

PIAZZA PAZZO
P-1 Powerplant Mall,
Rockwell Center, Makati City