I can't seem to get enough of their
Black Angus Burger
that I was back there only after 3 days.
This time around, not only did I order their
Black Angus
but also their
Cheesesteak Fili Size (hungry) P220
and
Fresh Fries P60
. Take note that all these were just for my personal consumption.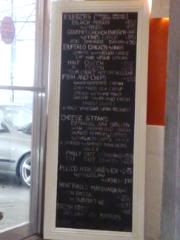 The
Cheesesteak
made use of Batangas AAA sirloin with caramelized onions & sauteed peppers, topped with cheese sauce & served with ranchero sauce & a jalapeno chili.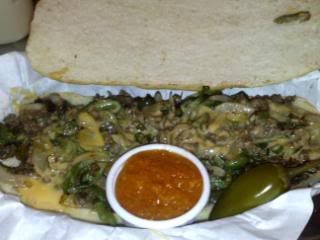 I tasted it first without the ranchero sauce and then with it. I can say that although it was already good on its own, the ranchero (like a blended salsa in consistency) added another flavor to it. It also tone down the oiliness of the cheesesteak.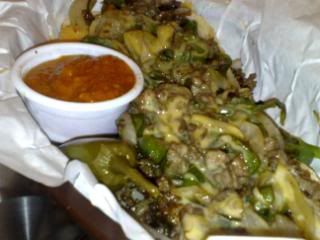 You might also think that with its size and ingredients that its gonna be heavy on the tummy but it wasn't. I don't know why and how, but I was able to finish the entire Fili-Size Cheesesteak and an order of Fresh Fries and didn't feel that full unlike when I had the
Black Angus Burger with Fries
.
Unlike the
Angus
that can be ordered with fries for an additional of
P25
, this doesn't have that option, that I had to order their
Fresh Fries P60
.
100% hand-cut potatoes, seasoned with salt.
I can't think of anything bad to say about their
Cheesesteak
except that they should also serve it with fries =p
Happy Eating!