Before watching
You Changed My Life
, my friend and I had lunch at
Don Henricos
. It has been almost a decade since I last ate here, but I still remember the taste and size of what I usually order.
That day we ordered the
Buffalo Wings (solo pack - 3 pieces) P370
and the
Philly Steak Cheese Pizza (10 in) P280
.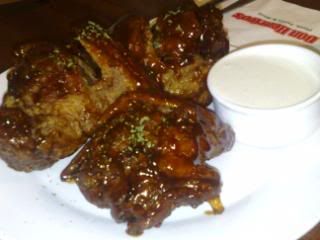 Traditional upstate New York - style tender pieces of chicken wings, marinated, cooked to perfection and coated with tangy BBQ sauce. Served with ranch dressing.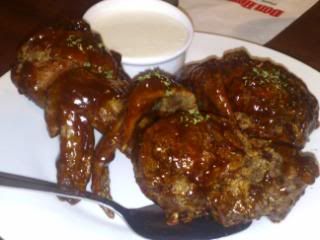 From what I remember, the chicken wings were big, and though they're white meat, they were still juicy and tasty. What I had that day was smaller, dry and bland. Good thing there's ranch dressing, it made the dish a whole lot better.
The Philly Steak is a pizza topped with mozzarella cheese, diced onions, red and green bell pepper, mushrooms and strips of beef with a generous drizzling of cheese sauce.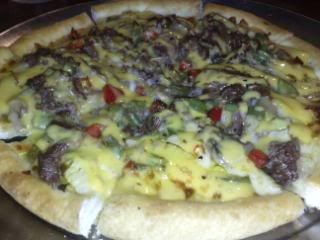 This was, to quote my friend, like eating a Philly Cheese Steak Sandwich. And though this was good, I still think it needed more spices.
Happy Eating!DON HENRICOS
574 Pedro Gil St.
Malate Manila
Tel No: 524-9134/524-9141