I love eating Kababayan for merienda. What's not to like? They're inexpensive (cheap) and delicious.
The
Plain
one, which also happens to be the original flavor, was like a butter cake.
Moist, soft and buttery. Especially the outer coating, that's not only shiny but also buttery-sweet. It's like a bite-size butter cake.
The
Chocolate
one, was like a chocolate cake. It was also very moist and fudgy.
Some said that these (kababayans) were like corn muffins, but I beg to disagree. Muffins tend to be dry and hard. But these are moist, buttery and fudgy. So I just call them miniature versions of butter cake and chocolate cake instead.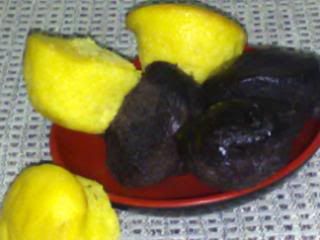 Happy Eating!