After walking-off the calories of my
Charlie's Cheesesteak and Fries
meal, it was now time for a snack/dessert. Out of the overwhelming choices of desserts in Megamall and Podium, I chose
KFC's Cookies and Cream Krusher P65
.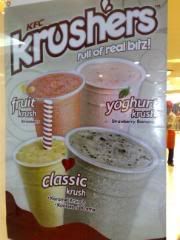 Only available in their Megamall branch and with flavors such as
Strawberry Banana Yoghurt
and
Karamel Krunch
,
KFC's Cookies and Cream Krusher
is made up of dairy slush, chocolate syrup and Oreo cookies.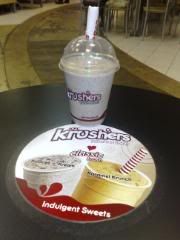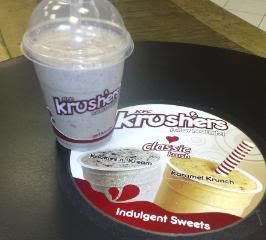 It was good, like a cookies and cream milkshake but not that thick nor too sweet. It's in between a slush (a slurry mixture of ice and water) and a milkshake. It has the consistency of a slush but with milkshake flavors. I liked it. I wouldn't mind having it again and maybe even try their Karamel Krunch and Strawberry Banana Yoghurt.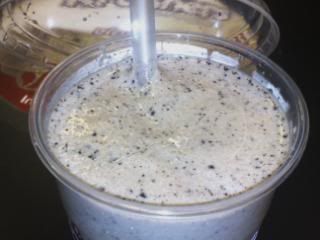 Happy Eating!KFC-Megamall