Almond Cookies at MOP25/2 boxes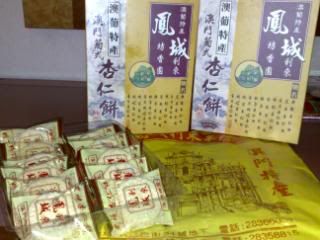 - With nuts, vegetable oil, sugar, green bean powder and coconut mash.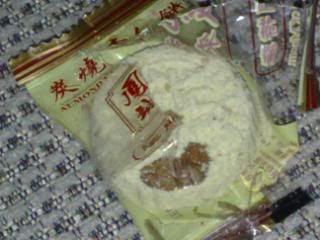 These were delicious. Crackles and melts in your mouth in your every bite.
It's especially good when eaten warm, no wonder Macau's famous for it.
You really need to savor every bite 'coz they don't come cheap (the fare to Macau I mean).
Almond Cookies at MOP28/box at Choi Heong Yuen Bakery
Although also delicious, these were expensive and bigger.
I still like the smaller ones I bought along Senado Square though.
Happy Eating!