I was supposed to eat Okonomiyaki in
Little Tokyo
, unfortunately the resto selling it is closed on mondays, so with nowhere to eat I decided to just buy desserts at
Yamazaki Grocery
.
I bought the
Vanilla Waffle Ice Cream P86
and
Chocolate Baumkuchen P68
.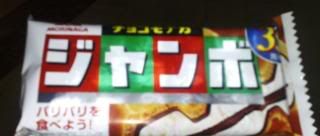 Snap cone waffle with chocolate-coated vanilla ice cream.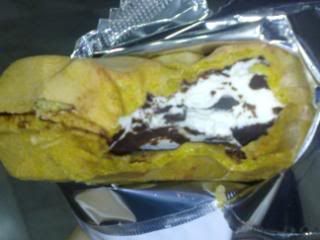 This was just okay, like eating a vanilla ice cream on a sugar cone dipped in chocolate.
The Baumkuchen aka the "King of Cakes", which literally means "Tree Cake"
is a traditional German cake of many layers which reveals/resembles the rings on a crosscut tree when sliced.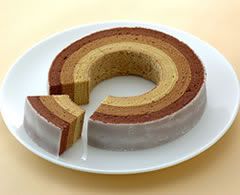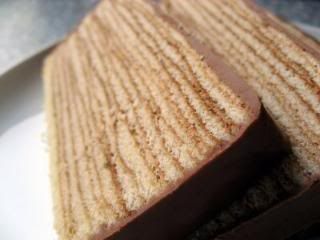 It was introduced to Japan by Karl Juchheim in 1917 and is now one of the most popular pastries in the country (Japan).
Personally I think of it as thin strips of chocolate cake rolled like a tape.
It smelled good. The aroma itself was already satiating, the taste though was ordinary, like any Japanese chocolate cake. But of the two, this was the better one. I wouldn't mind buying this again, maybe in vanilla this time.
Happy Eating!
YAMAZAKI
Ramen House and Grocery
2288 fernando Street
Makati City (beside MCS)
Tel No: 893-2163