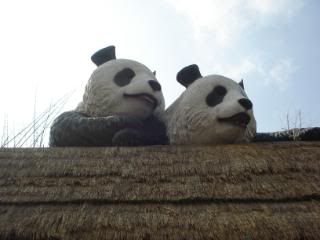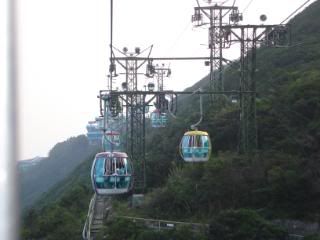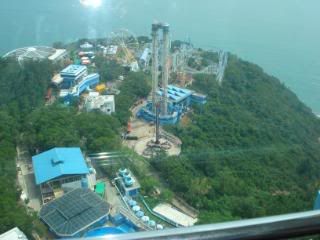 After a very hot and humid day of strolling in
Ocean Park
, we stopped for a quick pick-me-up at
The Bayview Restaurant
.
I ordered the
Bread and Butter Pudding for HK$25
, my sister the
Kiddie Set Meal
, while my mother ordered the
Chops with Sweet Sauce, Veggies and Rice and Soup with Bread
.
Bread and butter pudding topped with powdered sugar and generous amount of vanilla sauce.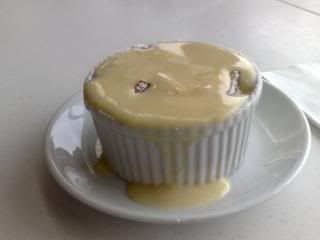 It was a good pudding, soft and crunchy at the same time. And the sauce was also delicious.
My sister loved the kiddie set meal of 3 mini hotdogs with sauce, spaghetti bolognese, potato wedges and jelly for dessert. She said that everything on that plate was tasty and delicious. More than worthy of the amount she paid for.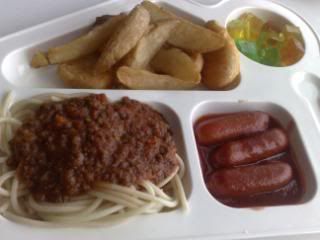 My mother said that her order was also good, the Chops especially, were better than what she had in
Main Street Disneyland
.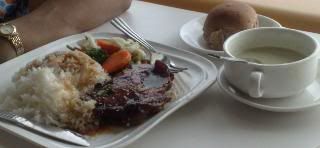 We came out of the resto recharged, ready to face the 3 o'clock blaring heat and watch the
Dolphin Show
.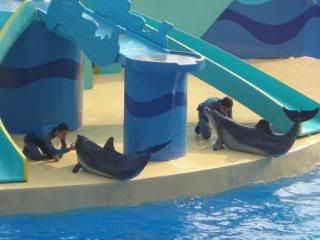 Happy Eating!BAYVIEW RESTAURANT
Ocean Park