For our last snack in Hongkong we all agreed on KFC.
Their menu were way different than those offered here (Philippines). They also rarely give gravies (or they don't have any?) in their chicken meals and snacks =(
We ordered different set snacks. I ordered the one with Chicken Popcorn/Hotshots, Latticed-Cut Fries and Double Hot Chocolate for drinks (add HK$5).
The hotshots were dry, the fries tasted like our crispy fries just more appealing (in appearance) while the double hot chocolate was just okay. Better than those served in McDo and Jollibee for Breakfast Meals though.
My sister's snack meal has Chicken, Fries, Mocha Mousse for dessert and Iced Cafe Mocha for drinks (add HK$7). She said that all were just okay.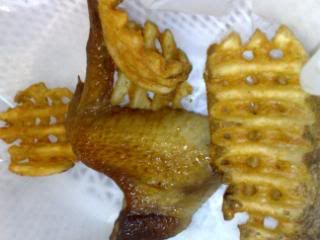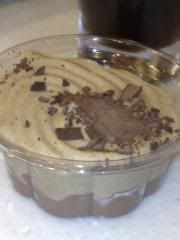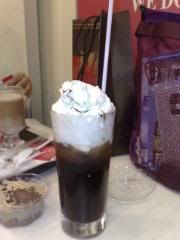 Last but not the least, I ordered a couple of their Portuguese Egg Tarts at HK$6.50/pc.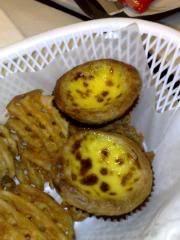 Flaky puff pastry crust with soft-set custard and caramelized top.
They were exactly the same tarts as those we had in Choi Heong Bakery in Macau. They tasted and looked the same. They were deliciously-creamy.
Happy Eating!