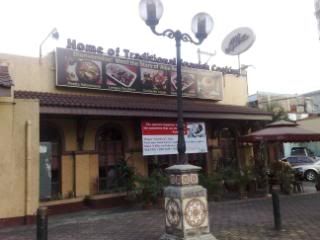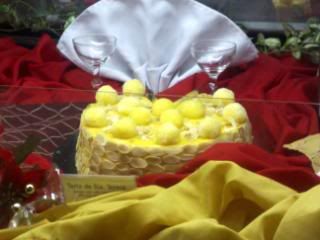 One of the
Inquirer's 20 Yummiest Commercially-Baked Cakes
.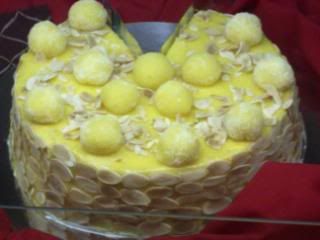 Sponge cake filled and iced with custard, encased with almond slivers and topped with yema balls.
It wasn't as good as I envisioned it to be. I thought it would be creamy and sweet but it wasn't. It was tart and tangy just like a cheesecake. Also, the yema balls on top tasted more of pastillas than yema but still with that tanginess present. While the sponge cake was soft and smooth and delicious.
Overall, it was a good cake but not worthy of the
P120
price.
Happy Eating!ALBA
Tomas Morato cor. Sct. Lozano,
Brgy Sacred Heart, Q.C.
Tel No: 925-1912/411-7052