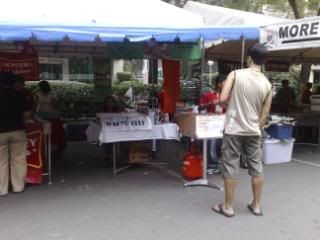 Or Japanese Pancake, in New flavours of
Chocolate Chips P15, Chocolate Pancake P15 and Ube P15 and P18 for one filling of either Cheese, Cream Cheese, Strawberry or Peanut Butter
.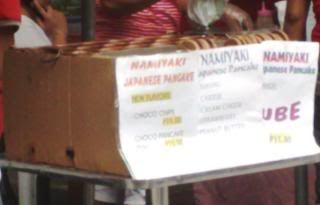 I saw this in the
Saturday Salcedo Market
. I bought the
Chocolate Pancake with Cream Cheese Filling P18
, but was given the one without filling unknowingly.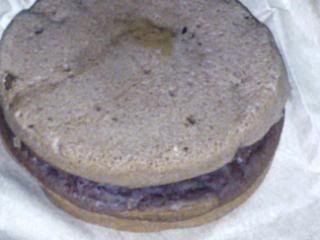 The pancake was good eaten right away, when it's soft, moist and warm. The butter inside added another texture to the soft and creamy pancake.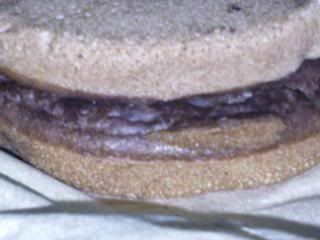 I hope to try the real chocolate pancake with cream cheese filling soon.
Happy Eating!SATURDAY SALCEDO MARKET