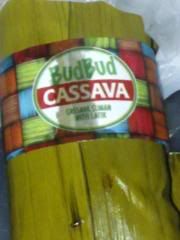 The favourite of the owner, according to him. He also said that for him it's better than their Budbud Kabog, which was what I was buying but were told that it was already sold-out.
Maybe it was a blessing in disguise 'coz I got to try another member of the Budbud family.
The
Budbud Cassava
is sold for
P30 a piece
.
It has that fine and smooth texture prevalent in the budbud kabog, but denser and more filling to the tummy.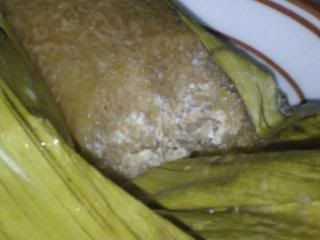 Happy Eating!Saturday Salcedo Market