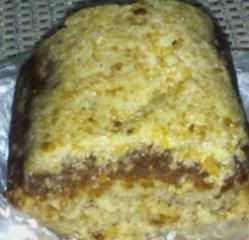 Pound cake with bananas topped with ground nuts and cereals.
The banana bread was soft and moist and the topping was crunchy and sweet, so basically I like it.
What I don't like about it was it has too little topping, not enough for the size of the banana bread.
Happy Eating!