Green tea flavoured glutinous rice balls with green tea paste filling of sword bean and green tea powder.
A product of Taiwan.
I was hoping for a macha-flavored mochi that was smooth and creamy but was greeted by a brewed green tea leaves flavour that was strong, too strong. Also, the filling was light and tasteless.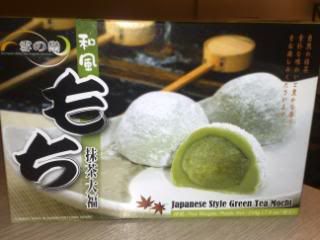 Happy Eating!