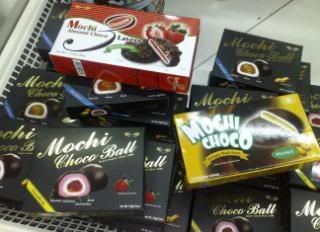 Ever since I tasted
Dezato's Mochi
, I often buy any mochi I see and one of them was
Royal Family's Mochi Almond Choco Layers P62.50/box
.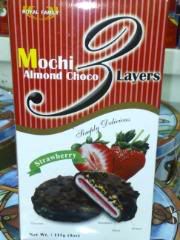 Mochi with strawberry filling, coated in almond then in chocolate.
The almond and chocolate were good, the mochi and strawberry not so much, especially the strawberry which was so thin you won't even notice nor taste it.
Also, its picture on the box and its actual size was so different, the proportion I mean. Looking on the box with the noticeable and thick layer of strawberry filling and the actual which was almost non-existent, even its color was different.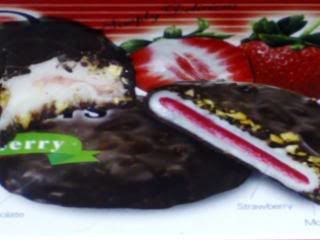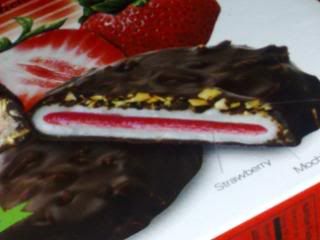 I would have wanted to try the one with peanut filling but was afraid of salmonella.
Happy Eating!*Available in all Robinsons Supermarkets