Before watching the invitational screening of
Confessions of a Shopaholic
(an entertaining movie, if I may say so) in Glorietta 4, my friend and I had a late lunch in
UCC Rockwell
.
I had the
Hayashi Burger Steak P385
and
Macha Parfait P219
. My friend had the same but with an additional
Chocolait Milk Shake P169
.
Hayashi is a dish of stewed beef and onions in gravy. The Hayashi Burger Steak comes with rice and corn side salad. The steak itself was thick but bland. I think it needed more spice like salt and pepper. While the hayashi sauce has lots of onions in it and too few mushrooms. I also think that it's a bit expensive for such an average-tasting dish.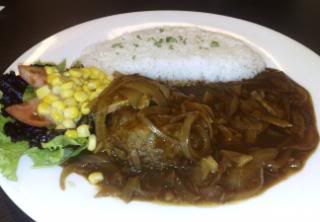 The Macha Parfait has layers of whipped cream, adzuki beans, assorted fruits and green tea ice cream. The ice cream has too strong green tea taste, almost bordering bitterness. I still prefer Kozui's Green Tea Ice Cream and Anmitsu over UCC's Parfait. The rest of its ingredients were just okay.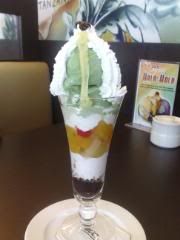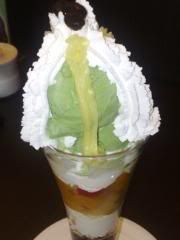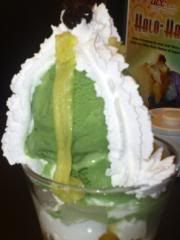 The Chocolait Milk Shake according to my friend was good and not too sweet, just the way he likes it.
Happy Eating!UCC COFFEE CAFÉ TERRACE
Retail 2 B9, Lopez Drive,
Rockwell Center, Makati City