I like the food at
Mr Jones
. I am there almost weekly. So when there was a promo from
Groupon/Beeconomic
of P500 for P1000 worth of food. I immediately bought 4 coupons.
Last July was my first time to avail/redeem one of the coupons. Also, it was my husband's first time there.
Even though I frequent the resto, I usually order my favorites and don't try anything new.
That afternoon I decided to order something new, the Honey Drizzled Fried Chicken and Homemade Biscuits.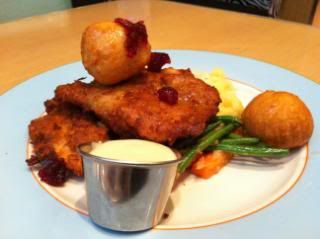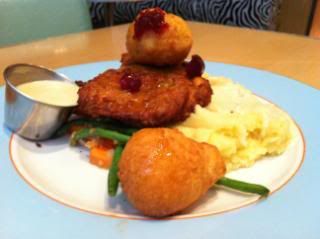 I love, love, love, the homemade biscuits. They tasted very fresh and they were soft and sweet and creamy. I also feel the same with their mashed potato, that's creamy as well. Same thing with the light-colored gravy, that complimented all three (chicken, biscuits and mashed potato). What I don't like was the over fried taste of the chicken and how oily it was. And because it was over fried, I ate it without the breading.
My husband had the
U.S. Beef Ribcap "Tapa and Garlic Overload"
.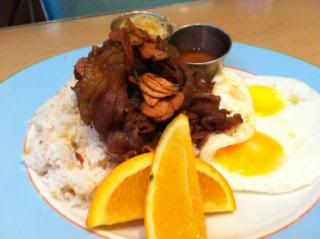 He liked the garlic rice, atchara, vinegar dip and the sunny side-up eggs and also the taste of the tapa. He just doesn't like that it has a lot of fatty parts.
We also ordered
Hot & Spicy "Shrimp Scampi"
for appetizer.
Incidentally just the night before, I cooked Gambas.
It did taste almost the same. Mr Jones was just spicier and has lots of oil. But I like how it tasted. I also like the rye bread croutons that it came with dipped on the scampi.
Happy Eating!
MR JONES
Greenbelt 5, Makati