Another one of my Sunday out with the family. We were in Megamall for the KPOP Fest/Korean Convention at the Megatrade. But before going there we had lunch first.
It was a jam-packed day that afternoon. Almost all restaurants, especially the fast food ones were full. We were too hungry, as it was already 4PM, that we didn't look around the upper floors and just settled in the comfy benches of
French Baker
. We were also too tired and lazy to fall in line, so it was nice that French Baker was not self-service.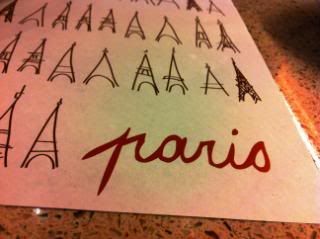 We were too hungry that we ordered a lot.
My brother-in-law had the
Pork Chop Au Poivre (P228.00)
He liked how they styled the rice, in a pyramid kind of way, he just wanted sauce in his chops, that he kept on dipping on my mother's dish sauce.
My mother had the
Grilled Chicken and Mango Salsa (P206.00)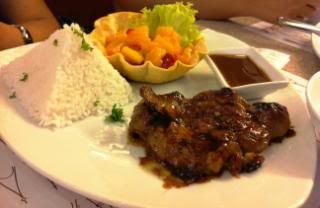 She liked everything in her plate especially the fruit cocktail/mango salsa side dish.
My sister had the
Beef Lasagna (P155.00)
Just okay according to her. Wasn't cheesy and doesn't have enough beef.
My niece had the
Creamy Seafood Pasta (P207.00)
Just okay too according to her.
While I ordered the
Chicken Cordon Bleu (P189.00)
This was my 2nd time to have this. Still like the mashed potato underneath and the breaded chicken which was filled with a lot of cheese that afternoon.
We didn't know that our rice orders come with soups that we ordered a lot of the soup bread bowls.
No problem with that though as my niece was too happy to eat them all. She is a certified soup person.
That weren't all. We also ordered cakes -
Carrot
,
Chocolate Truffle
and
Blueberry Cheesecake
. The carrot cake being the best among the three. We all liked the cream cheese topping and how it had a lot of carrot specks and nuts. And also Green Tea in a Pot, that was served with almond pastry that we also liked.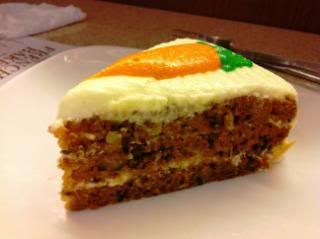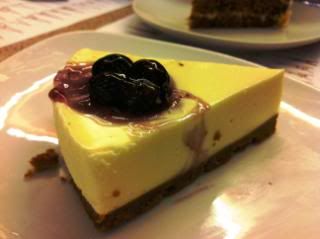 Happy Eating!