As my husband was waiting for me at Robinsons Place, he saw a standee of a newly-opened Chinese restaurant near the basement parking entrance, which said, how real Chinese food taste like. He was intrigued by the statement, that he wanted us to eat there.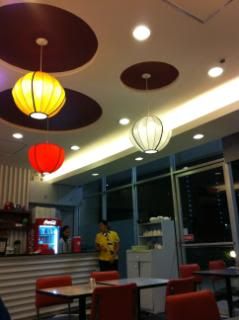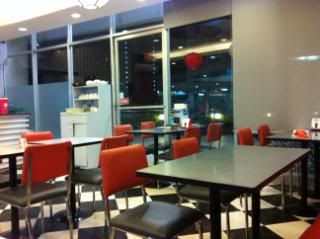 We ordered some of their best sellers. The
Okiam Chicken
, which the waitress described as yellowish in color with sauce, but were more like small fried chicken pieces with sweet and spicy dip. The
Pickled Mixed
Noodle with Spareribs
were like Nissin Yakisoba. While the
Fish Fillet with Green Pepper
has a mild, almost bland taste, and the same thing goes with their
Yangchou Fried Rice
.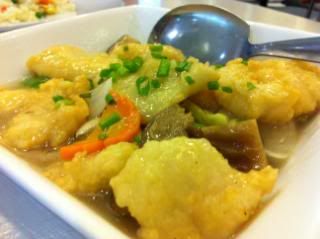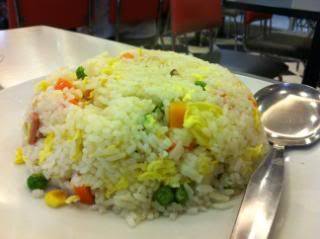 Did we like it? Not so much.
Happy Eating!
MING YUEN
Robinsons Place Manila