Another one of our Sundays out. Now we were a little late for the restaurants inside the mall, and we were carrying a lot of shopping bags (more like groceries), that we were also too lazy to bring to the car, that we settled for a restaurant near the supermarket,
Bacolod Chk-n-BBQ House
.
They also must be good because there were a lot of diners that night, they were full to capacity.
Since there were five of us, we just ordered Set Number 5, which comes with 4 Chicken Inasal (paa or pecho), Chicken Sisig, 4 Garlic Rice, 4 Baticolon (Gizzard) or Atay (Liver) and a tower of Iced Tea or Lemonade. And added an order of Pecho Inasal (comes with atchara and garlic rice), Chopsuey, La Paz Batchoy, Puto Manapla (which were good paired with their La Paz Batchoy) and Halo-Halo for dessert.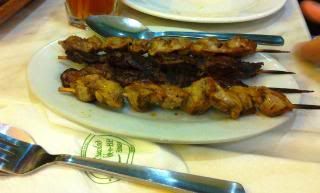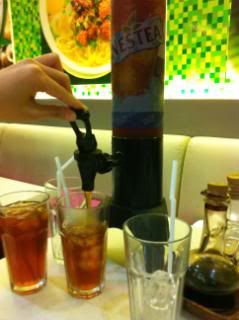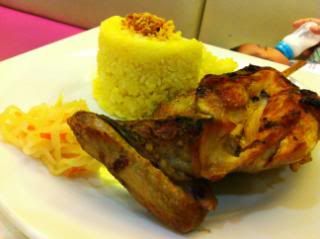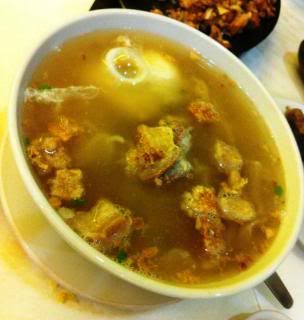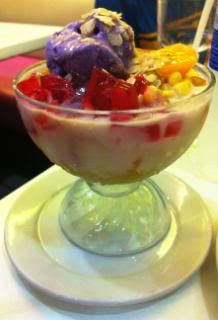 I like that compared to Mang Inasal theirs (Bacolod Chk'n) were not oily but still were "malasa".
Their Chopsuey too were good. Same as their Halo-Halo. Which was full of sago, gulaman, beans, red monggo, langka, sweetened bananas and ice cream. I just don't like how easy the ice melted. It was very fast. Maybe even faster than the guys at Fast and the Furious.
Happy Eating!
BACOLOD CHK-N-BBQ HOUSE
Mall of Asia