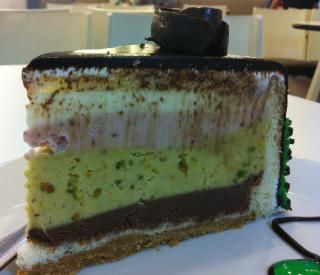 pistachio, strawberry and chocolate gelato on a crushed graham crust, covered with chocolate ganache
The look was what got me to buy a slice. It just look so rich. But as soon as the spoon hit my tongue, I was disappointed. It was a total let down.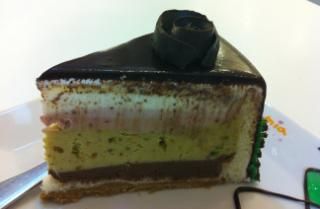 Among the gelato, the pistachio was the only one I like. The chocolate tasted like tablea, which I am not that fond of. The chocolate ganache and graham crust too weren't that good. Now enough with what I don't like. What I like were the sponge cake, cream and the vanilla and pistachio gelato layer. It didn't say anything about the sponge cake, cream and vanilla, but fortunately they were there, or else the pistachio will be the only one I'll eat.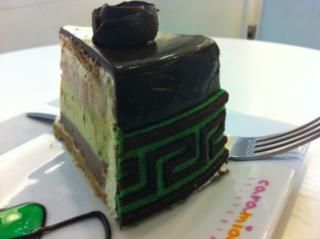 Happy Eating!