Their summer promo for 2012.
With their new garlicky fried chicken, yellow rice, fried banana and for dessert/drink, maiz con hielo.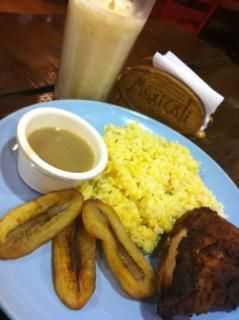 I were told that it's made to order, so be willing to wait for 20 minutes or so. I didn't mind as the maiz con hielo was served first.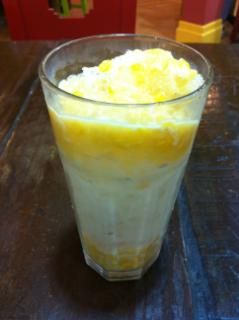 I didn't taste the supposedly mexicali twist on it. It was just your typical maiz con hielo.
The fried chicken was overdone, so whatever garlic taste I should have tasted I weren't able to.The gravy though was good. Full of not-good-for-you seasonings, but nevertheless tasted good.
Basically it is a good and affordable meal, if not for the overdone chicken.
Happy Eating!