It was my third time here in a span of 10 days, and on all those occasions, including this recent visit, I have always wanted to try their Fettuccine Tartufo. The only thing that always stop me from doing so, is the hesitation I sense on the voice of the servers whenever I asked if it's delicious or the best to order for a solo diner. Their usual answer was, it's not that much. It's on a small plate and it's not heaping with pasta. And the only reason it's expensive was the use of truffle essence and parma ham. It was like they are not trying to sell their Tartufo.
So being given the same answer as the previous two visits, I still didn't order the Fettuccine and instead had the
Parmesan Crusted Fish
, lunch size.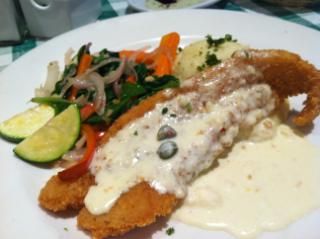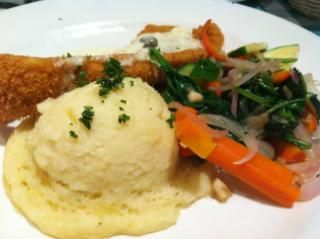 Well, that size was good enough for me.
The fish was fresh and lightly breaded. The vegetables were sauteed just right. The mashed potatoes were also good. My only problem was that there wasn't enough caper sauce, and that left me with a dry dish.
Also, that it took me a long time to get the attention of the servers. Be it to order, ask for anything or get my bill. It was also hot inside the restaurant.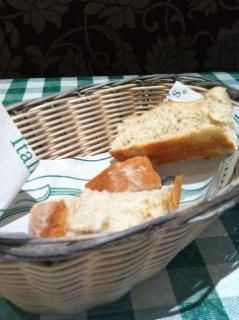 Happy Eating!