The whole family went out for lunch last Sunday in
Teriyaki Boy
.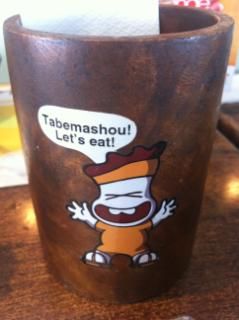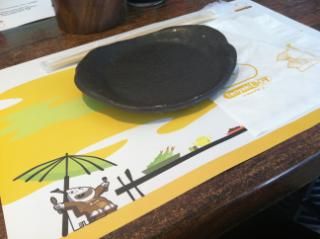 I wanted to have the Chicken Teriyaki Bento, but since they cannot accommodate most of my requests, I changed it to
Chicken Teriyaki Ju
instead. I changed my rice to Yakimeshi, ordered a can of Sprite, an order of Kani Salad and for dessert, Matcha Ice Cream with extra Mochi.
Everything's good, especially the Chicken Teriyaki. It was as sweet and tender as it should be. The
Yakimeshi
can be a meal by itself (for some), but since I'm a meat-eater, it can't be. I need meat. Lots of it.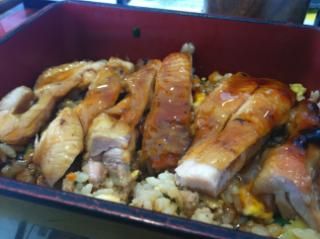 The
Kani Salad
tasted good, but only has 1 piece of crabstick (kani). I even asked the server if they just forgot to put kani in my salad, but she said that that's the standard amount of kani in their salad, only one piece. Why bother calling it Kani Salad if you'll just put a single piece of it in there?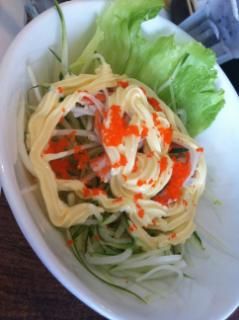 The
Matcha Ice Cream
was like a white chocolate ice cream with a mild hint of green tea at the end, that even my 1-year old nephew liked it. The supposedly tempura flakes around it tasted like Ampao, while the extra Mochi I had tasted like palitaw without the sugar and sesame seeds. It's entirely different from Dezato's Mochi.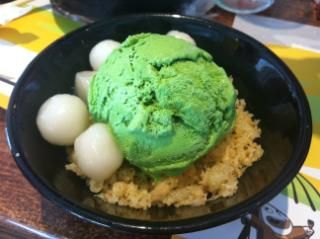 My mother had the
Chicken Teriyaki Bento
which has Chicken Teriyaki, Gohan, Mini Kani Salad, Sesame Moyashi, Coffee Jelly, and comes with Miso Soup and Coke or Iced Tea (just those two, although on the menu it said any Coca-Cola products, apparently though, they only have Coke). My mother finished them all, so I guessed everything's to her liking. She was, I guessed very hungry that noon too, that she had an additional order of
Seafood Ramen
with her Teriyaki Bento. I had a taste of the ramen, and liked the broth, but not the too soggy and sticky noodles and tasteless fish cake.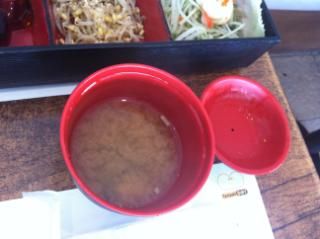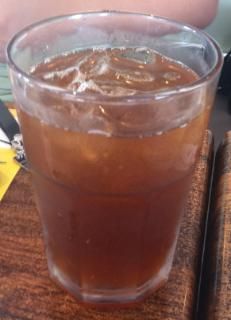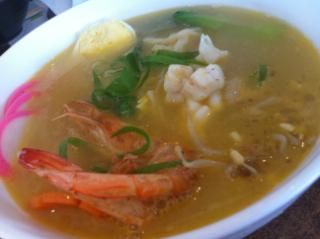 My niece, saying she needs meat, having gone meatless for 4 days or so, loved her
Gyu-Yakiniku Don
.
While my sister liked her
Katsudon
and
Yogato with Mocha Meringue, Mochi and Caramel Sauce
. I tasted the yogurt and found it too tangy. But my sister said it's good with the caramel sauce.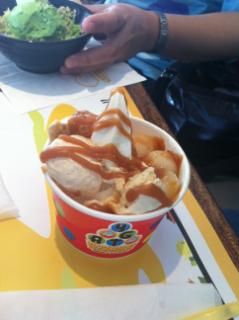 My brother-in-law had the same order as me plus
Watermelon Shake
, and he never stopped talking of how good their Chicken Teriyaki and Gohan were.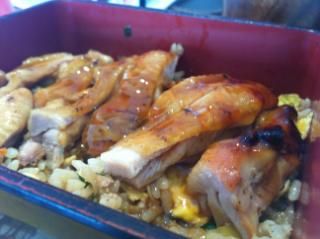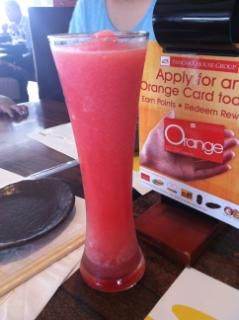 Overall we had a nice and satisfying lunch. But not without some (rather, a lot) complaints/problems, namely, that they didn't inform us beforehand of their ongoing promotion and that they can't accept credit card payments that day. Also they are short sighted/close-minded with their menu and set meals that they can't/don't entertain requests and even those that's written on their menu were not followed, like saying any Coca-Cola products but only serving Coke. And also the amount of kani in the Kani Salad.
Happy Eating!