Saw Gwyneth Paltrow eat tejeringos that I so badly wanted to have some churros. Tejeringos are large coil-shape churros.
The next day I went to Glorietta to have some.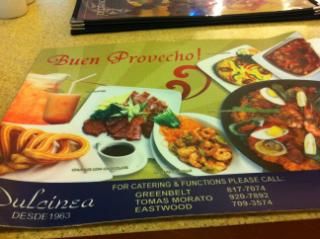 I ordered Churros con Chocolate and
Pollo ala King
.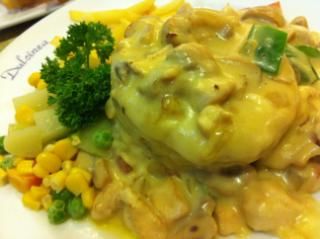 The fries with the ala king were wilted and few. The pastry was not flaky and the filling was mostly mushrooms and not chicken. It should be called Mushroom ala King and not Pollo. The sauce was the only thing I like in the dish.
Fortunately though that the
Churros con Chocolate
were good, especially served warm. Even the chocolate was good. It has just the right thickness for when you want to drink it than dip. So good!
Happy Eating!