After my check-up in Medical City, I went to Megamall to try both
Yabu
and JCO Donuts.
Their Kurobuta I were told is a must-try, but since I don't like pork that much, I opted for their
Chicken Katsu
Instead.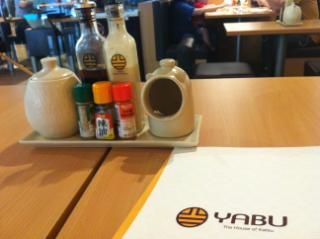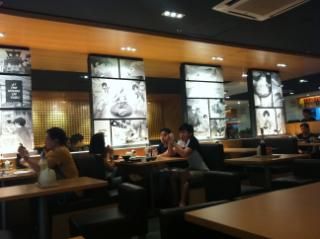 Before my order arrive, a small bowl of black and white sesame seeds were put on my table. The manager showed me how to make the sauce. First, grind the seeds. Second, pour some of their special tonkatsu sauce on it. Third, mix and fourth, dip and enjoy.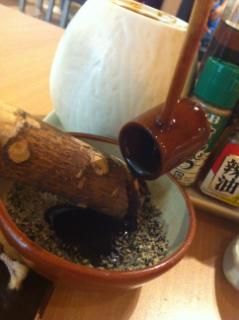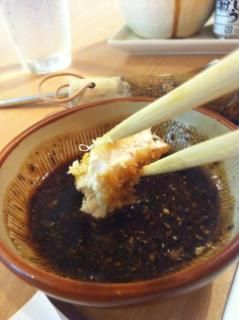 You can also see the demo photos on their menu.
An order of their tonkatsu and katsu set come with a bowl of miso soup, unlimited rice and cabbage (just no sharing), fruits and slices of yellow pickles and cucumber.
BTW, they won't give you spoon for your soup. You have to slurp it like you do a cup of coffee or tea. But you can ask for a spoon, like I did. They'll just give you a dinner spoon to use.
The chicken katsu I can say is the best chicken katsu I've had in my entire life. It was so tender. The breading was crispy and airy at the same time. I don't know how they prepare their katsu, but it's definitely working in their advantage. My order of 120gms were still not enough. I should have gotten the 160gms. But you can still order a la carte.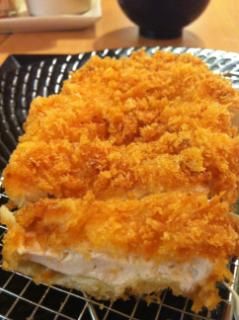 The sauce, rice (fragrant, sticky and soft, but not soggy), the cabbage (drizzled with their goma dressing, fruit (sweet pineapple) and miso soup were all good.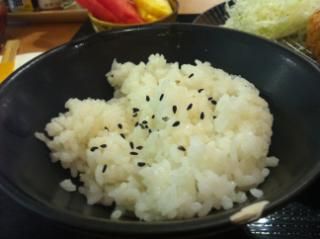 I also bought
Creamy Crab Croquettes
to go. It was indeed creamy and good, the dip was good too. Although an order is just one piece, but when paired with rice, is already filling.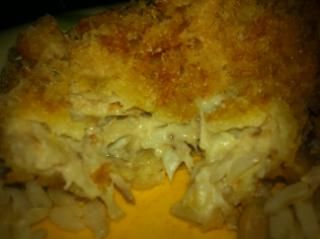 I would definitely be back to try the other dishes on their ala carte menu, their appetizer and again the chicken katsu. I would have wanted to try their salmon katsu, to compare to the salmon katsu I had in KL and SG, but my doctor told me to stay away from them in the meantime, maybe next year I will.
Happy Eating!