My friend and I were supposed to meet a week before, my treat. But since he backed out at the last minute, he told me it'll now be his treat.
For lunch that day we ate at Maru.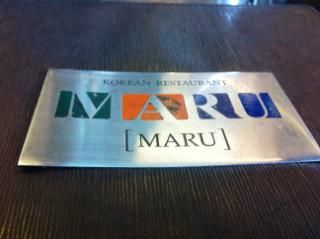 We both wanted to try sitting on the floor, that we chose to sit on it than on the regular table/chair set-up. Plus, we're having grilled meats.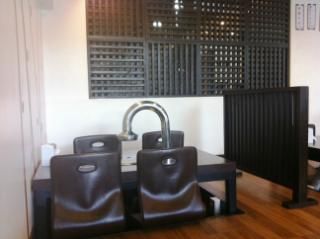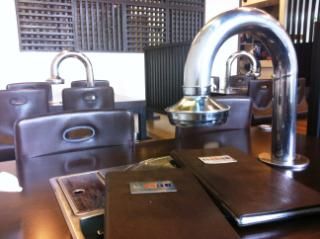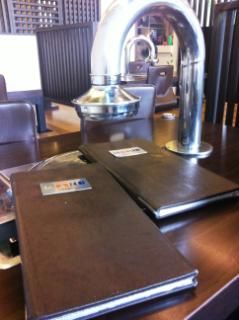 I wanted chicken since I really like the one I had at Korean Village, but since they only offer pork and beef, we just had the marinated beef, also upon the suggestion of the server.
An order comes with lots of side dishes. And if you order two grill items you'll get a free full order of miso soup. Since we thought a single order is already good for us two, we just had one order of the marinated beef and an order of clear broth soup with egg and tofu (we originally wanted the odeng tang, the one with fish cake, but it wasn't available).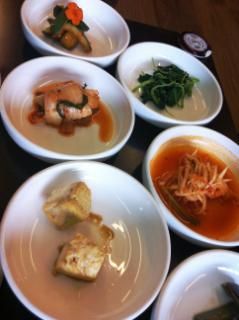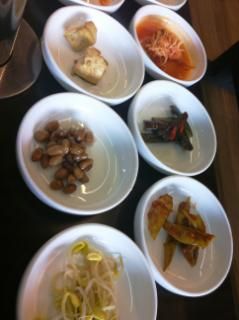 The marinated beef were mostly ligaments, so we didn't enjoy it that much. We contemplated on ordering another one, this time just the plain prime rib, but my friend said we'll just eat somewhere else after.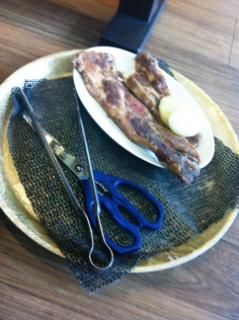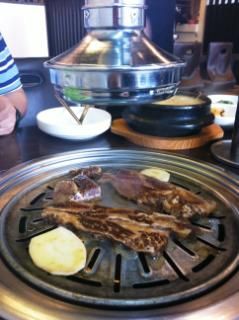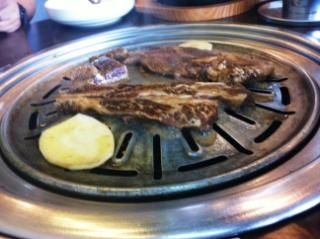 We also had an order each of rice, watermelon and green mango shake.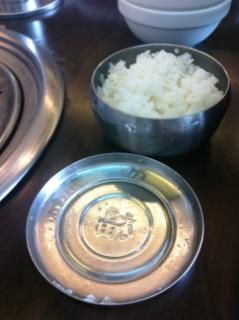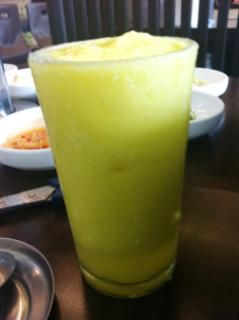 The tofu soup has a clean taste, but was very cloying. With the too soft tofu paired with the silky beaten egg. It was too silky and slimy.
Among the sides, I like the tofu and the peanuts, while my friend liked the sweet potato one.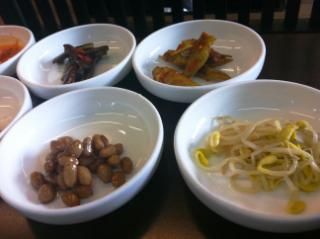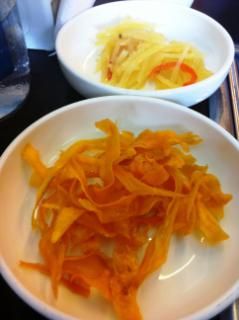 Both our fruit shakes were good. Especially with the very hot weather and the heat from the grill.
I definitely would be back. But I'll get the prime rib and will just ask for a marinade. And I really like the green mango shake.
Happy Eating!
MARU
Pedro Gil, Ermita Manila